Our RESTful API for ACE filing will integrate your In-House systems with filing functionality using Flagship's services (US CBP's ACE Imports/Exports Ocean and Rail)
Get a Quote
Schedule a Demo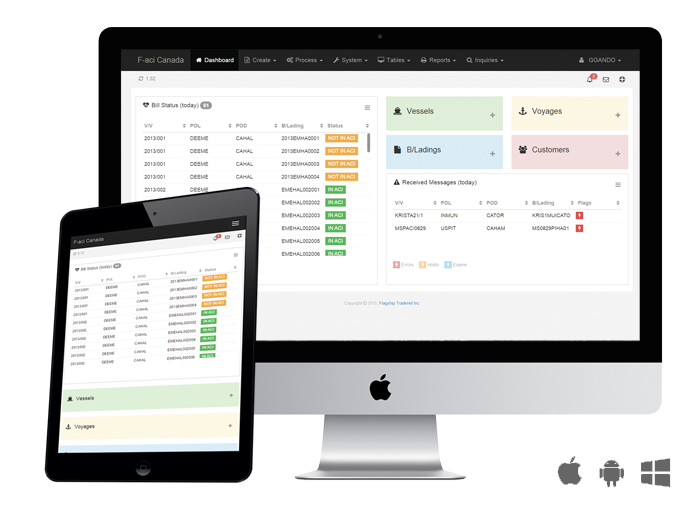 What makes our Customs Filing Solutions different?
"Very satisfied with the relationship that we have with Flagship. We always receive prompt attention to any issue that we might have. "
Best-in-class shipping software
Using leading-edge technology and over 30 years of industry experience.
Direct relationships with customers
Direct relationship with all our customers with respect, performance and quality.
We secure your imports and exports with long-standing, great agency relationships.
Subscribe to our newsletter:
E-newsletter focused on system and company updates.
Please enter a valid email address.
Something went wrong. Please check your entries and try again.
Flagship Trade Net, a leading global service provider to the shipping industry for over 30...
Customer & Development Center
201 Penn Center Blvd, Suite 400
Pittsburgh, PA 15235 USA
+ (1) 724-727-9925
Headquarters
3409-A Urbana Pike
Frederick, MD 21704 US
+ (1) 724-727-2876
Global Sales & Marketing
Karenslyst Alle 53,  N-0279
Oslo, Norway
+ (47) 21-09-38-18
Accounting Department
Flagship Trade Net by Bloksberg, Inc.
572 John Ross Parkway, Suite 107, PMB 216
Rock Hill, SC 29730, USA