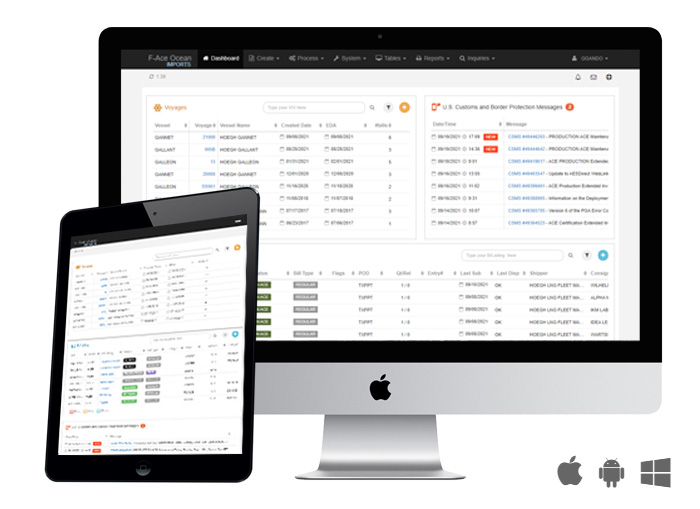 Our ocean applications for Customs filing currently include F-ace Ocean Imports, F-ace Ocean Exports and F-aci Canada Oceans.  All of these web-based applications are fully compliant, certified and approved applications by U.S. Customs and Border Patrol (CBP) and Canada Border Services Agency (CBSA).  Each application is maintained to ensure compliance for the 24-hour filing requirements.  F-ships is a Bookings and Documentations modular suite with integration to F-ace, which can be completely customized to the customer's specific requirements.
All Flagship applications are SaaS-based which means they are hosted on the internet, accessed, and used through any PC with an internet connection. Using SaaS based software saves your company time and money with no IT resources or dedicated hardware required.
Through leading-edge cloud technology with Amazon AWS, database replication and SSL secure connections.
Our greatest asset, our experienced, professional and dedicated staff, secure your experience with us. We always deliver the best customer experience through direct relationship with customers and with respect, performance and quality.
Easy to use user interface making it intuitive, logical and efficient to use while continuously streamlining the processes that impact your business.
I am pleased to announce that Christine G. Syversen has accepted the position as Vice...