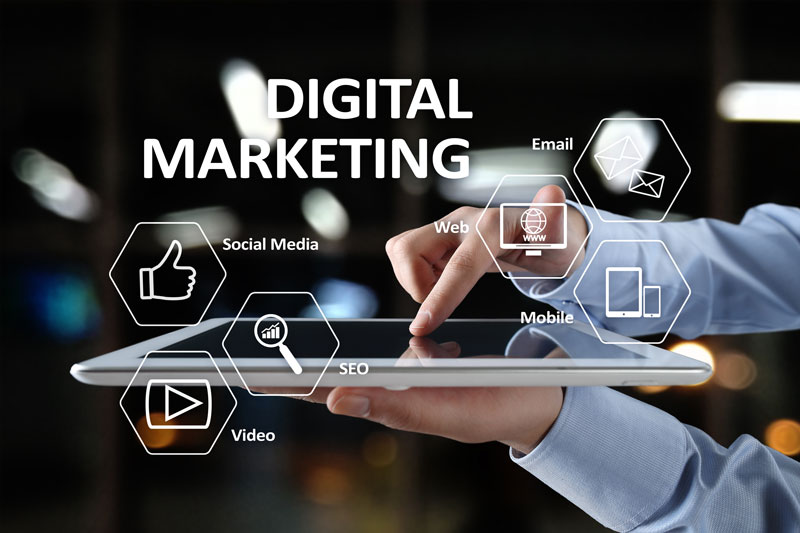 Digital Marketing vs. Traditional Marketing
Traditional marketing and sales are no longer sustainable. Take, for example, cold calling. How many phone numbers do you need to call to get a single meeting? The same goes for DM's, radio and advertising posters. They no longer work as well. At the same time, it is almost impossible to measure the effect of such campaigns. However, with a good digital marketing strategy and the right tools, you can measure which campaigns generate traffic to your website and where conversions and sales come from.
Digital marketing is not a simple discipline, but the sum of all measures taken in digital channels. Another term that has become commonplace is inbound marketing. Inbound marketing is about how we process the customer through all parts of the purchase trip.
We can divide the purchase process into three phases:
A good digital strategy must contain certain elements that everyone utilizes in order to attract and process the customers until the desired action – a sale – occurs. Content marketing is the "glue" that attracts visitors and propels potential customers throughout the buying process. Without content, digital marketing or inbound marketing would not exist. The inbound methodology is based on the following steps:
Attract visitors to your site
Convert visitors to specific leads
Close leads to paying customers
Process existing customers into ambassadors for your business.
A thorough digital strategy should therefore include disciplines such as own company blog, SEO, conversion optimization (use of landing pages), social media and marketing automation (including automation of email mailings, based on user behavior). In addition, it is essential to integrate paid media and advertising as an important tool to reach the right audience.